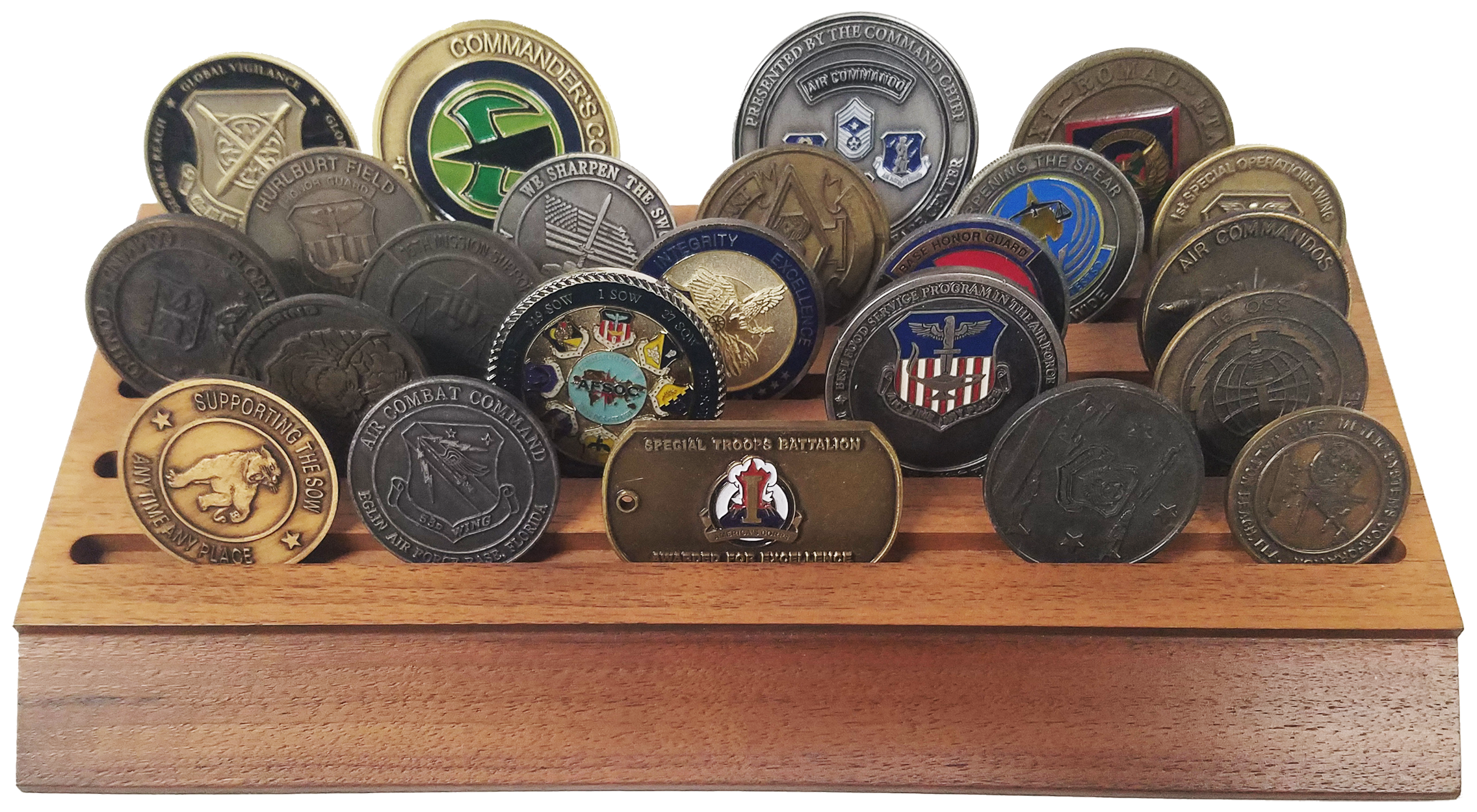 $25.00
10" x 5" Includes five rows that can display several coins each. Price does not include coins. Metal engraved nameplate available for $10.00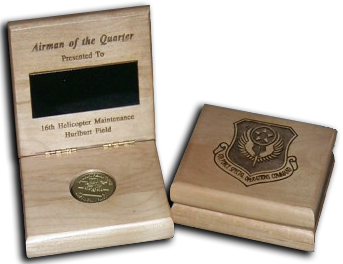 $42.95
Price includes engraving on box top, inside of box top, and hole for one coin. Coin not included.
$53.95
Several options available. Includes choice of brass or black dagger, engraving on plate or on wood.
Dagger Engraving
Logo $7.50 Characters $0.25ea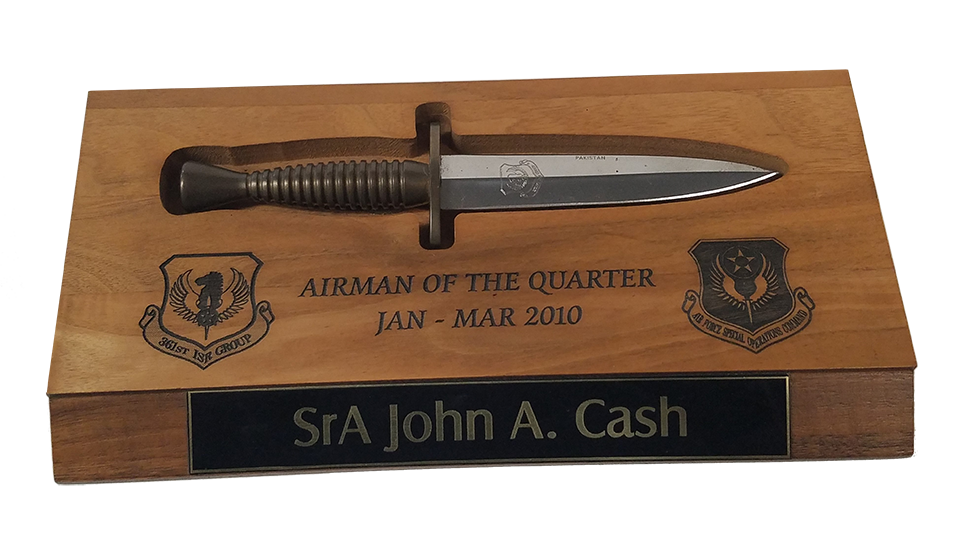 $53.95
Includes one graphic, 100 characters, and metal engraved nameplate.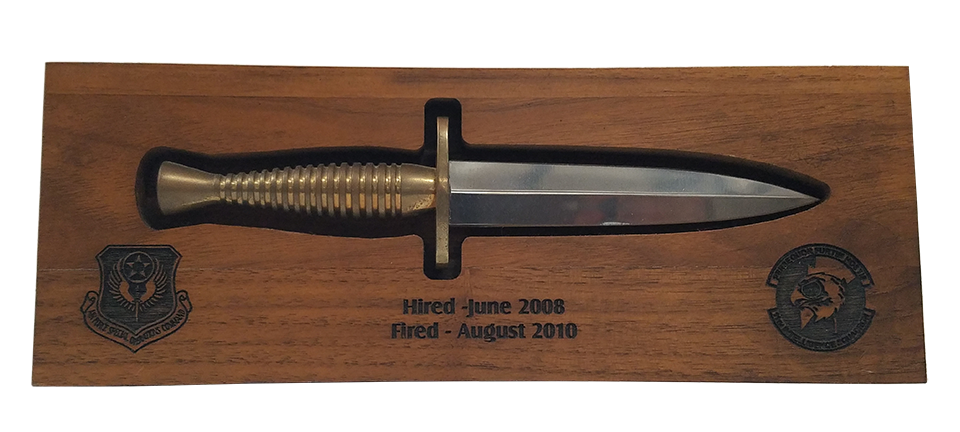 $53.95
Includes:
1 graphic and 100 characters
Business Card Holders and Desk Wedges
Typical desk wedge personalization is $10
Smaller items are $7
Copy the part number of the item you would like engraved
Click the button below to open and fill out an order form
Paste the part number into the "Part # or Product Code" field of the order form